Jambo! Since 2007, AKIN has helped over two hundred orphaned children attend secondary and vocational school in Kenya. Many of these sponsored students have gone to college, graduated and found jobs. With your help we can do even more!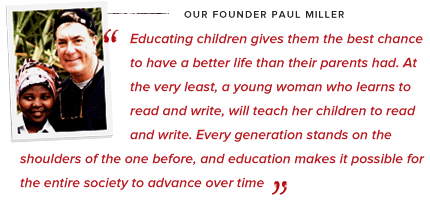 A.K.I.N. was created in 2007, as a nonprofit organization in response to a need that arose
when 240 children were displaced
as the result of the Kenyan government's closing of a children's home in Nairobi.
The St. Francis Integrated School was overcrowded
with children as young as two years old and teens well beyond puberty. Children were becoming sick due to lack of proper sanitation and food storage, and there was little education being offered.
As visitors to Kenya, my family was introduced to the children's home in 2005 and we vowed to do something to give these children a chance at a better life. We found others from around the world that was willing to accept the challenge with us and African Kids In Need was born.
Continue reading the message from AKIN's founder Paul Miller