Updated news
2016: A New Year of Promise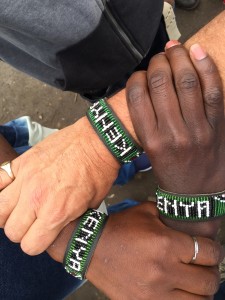 There was no way to know in 2007, how much effort it would take to keep our promise to the 240  children from the St. Francis Children's Home in Nairobi by providing  them the opportunity to get an education. Our wonderful donors and small dedicated staff in Kenya have shared our vision and made our accomplishments possible. Today, we have children who we met when they were just five and six years old who are now entering high school. Still others have graduated from secondary and vocational schools and gone on to college. Some   are  even starting their own businesses. What makes A.K.I.N. unique is our commitment to our students beyond simply paying school fees. Our  social workers in Kenya stand beside them as they face the challenges of school and personal life. We know every student we sponsor, and we know their families. We have seen them through their triumphs and their tragedies. We have watched them grow up, and even start to have children of their own. They have become independent and many have expressed their gratitude to A.K.I.N. for changing their lives and most of all keeping our promise.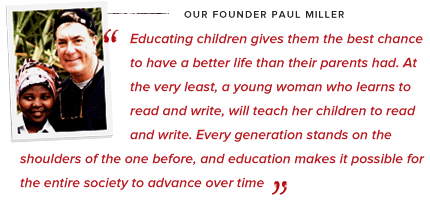 A.K.I.N. was created in 2007, as a nonprofit organization in response to a need that arose
when 240 children were displaced
as the result of the Kenyan government's closing of a children's home in Nairobi.
The St. Francis Integrated School was overcrowded
with children as young as two years old and teens well beyond puberty. Children were becoming sick due to lack of proper sanitation and food storage, and there was little education being offered.
As visitors to Kenya, my family was introduced to the children's home in 2005 and we vowed to do something to give these children a chance at a better life. We found others from around the world that was willing to accept the challenge with us and African Kids In Need was born.
Continue reading the message from AKIN's founder Paul Miller